At Northside Pet Clinic we aim to make every animal's stay with us a positive experience.  Our attentive staff will make every effort to see that your pet is as comfortable as possible in a safe, clean environment during his or her stay away from home.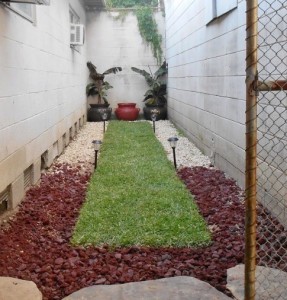 We have separate climate controlled boarding areas for dogs, cats, birds, and exotics.  The kennel areas are constantly maintained for cleanliness and are thoroughly disinfected twice daily.  Our indoor runs are very spacious and each animal is provided with comfortable bedding material.  Our boarded dogs are exercised three times a day in large shade screened outdoor exercise runs.  In addition, we do have a spacious outdoor play area available for your pet's enjoyment if you desire.
(See the Tour Page for pictures)
All cats and dogs are fed Hill's Premium Science Diet dry foods and we keep canned food on hand for finicky eaters; however, you are welcome to bring your pet's own special diet.  If your dog or cat has a sensitive stomach then we prefer that you bring their own food so that they can avoid any stomach upset from a sudden diet change to our kennel food. All animals are provided clean, fresh water in individual bowls throughout the day.
We will be happy to administer any medication to your pet while under our care for a nominal fee. See pricing below.
For your pet's protection, we require proof of vaccination by a licensed veterinarian for all dogs and cats boarding with us.  If your pet is not currently up to date on its vaccinations, we will be happy to update them.
The following are required for a stay in our facilities:
Dogs: Rabies, Distemper, Hepatitis, Leptospirosis, Parvo, Parvo 2, Corona Viruses, and Bordetella
Cats: Rabies, Distemper, Upper Respiratory Viruses, Feline Leukemia, and Bordetella 
Basic Boarding Fees are :
Canine boarding per night $19.95
Feline boarding  per night $16.95
Additional services available:
Kennel bath after two nights of boarding $ 19.50. Must board for two nights to receive this price.
Exercised twice daily in the outdoor play area $6.50
TLC Package per night – Hand walks with play sessions and daily brushing $8.50
Administer medications per night – $1.50
Reservation Policy:
Our large indoor runs fill up quickly during major holidays, so we recommend making your reservations early to secure a place for your pet if needed during high traffic times.
Generally it is best to make a reservation at least a week ahead of time for major holidays if you wish to reserve a large indoor run.